Retour
White Star Capital : Doors to the world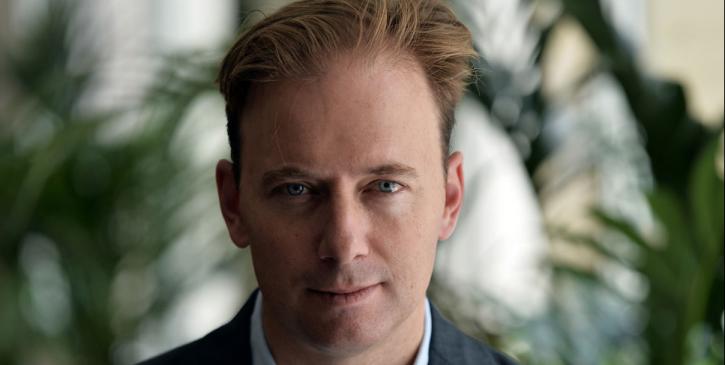 Today, innovative entrepreneurs must not only think outside the box, they have to look beyond their borders. And firms like White Star Capital are there to open international doors for them.
Not so long ago, the main venture capital funds available to innovative entrepreneurs were national or even regional. In 2013, three financial partners saw an opportunity to bring added value to the existing offer, by creating a brand new company: White Star Capital.
From its first day, the firm structured itself around three investment teams, based in New York, London and Montréal. Jean-François Marcoux is one of the firm's founding Partners. "We wanted to create," he explained, "a fund that we consider to be 'Transatlantic,' by connecting North American and European markets. Our vision was to target emerging technological ecosystems, in markets where venture capital was less available to them than in Silicon Valley, for example."
Today White Star Capital is also present in Paris, Tokyo and Hong Kong.
Entrepreneurs first
Of course, White Star's partners had already developed tangible expertise in internationalization themselves.
Thus, before co-founding White Star, Jean-François Marcoux had also co-founded the Montréal video game firm, Ludia, eventually sold to FremantleMedia. "From Ludia's very first week, we made sure that it was an international company. Very quickly, we found players and partners from an impressive variety of geographic locations: Asia, Europe and North America. Canadian players were only 3% of our income! That is the main factor that explained why our small company became successful so quickly."
In fact, Ludia's partners deployed exactly the same business plan that today guides White Star in its approach to innovative companies.
A calculated risk
White Star Capital, currently with more than 20 employees, launched a new venture capital fund of $230 million in 2017, with one quarter invested in Canada. The latter has about fifteen companies in its portfolio – which is deemed to be quite concentrated, allowing the team to spend more time with each company.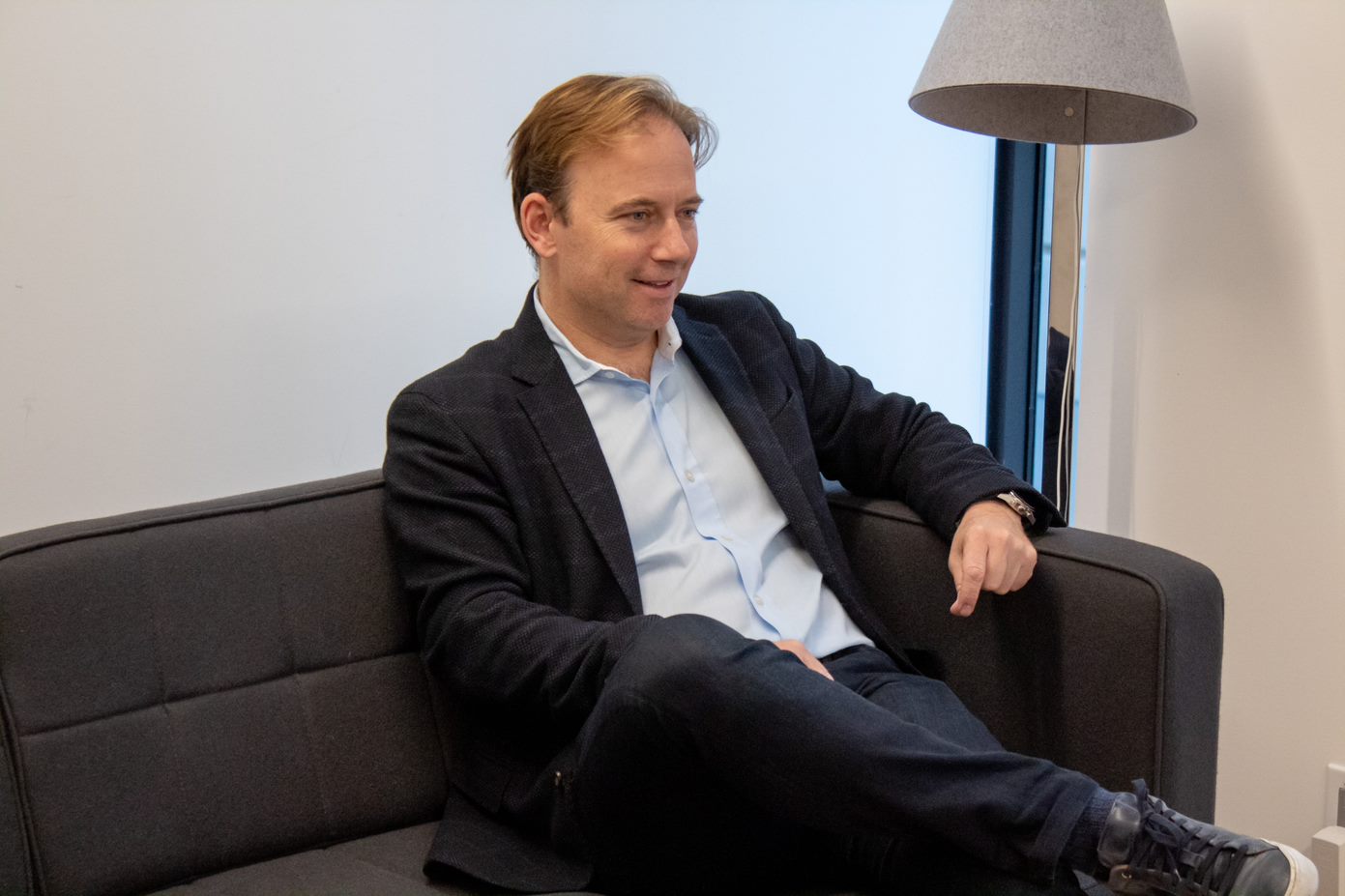 The fund targets companies developing "disruptive" technology or business models in a variety of sectors: fintech, artificial intelligence, Internet of Things, health care, robotics, mobility, industry 4.0 and others. Even though risk taking is generally very significant, its investment process is very thorough.
"We are not necessarily present at a company's seed stage," stated Jean-François Marcoux, "but rather at the Series A to C stage, where the capital needs are from three to ten million dollars. We apply about ten criteria before considering an investment, starting with the company's international potential. We also ensure that we identify the way we can help the firm beyond capital needs and we assess the investment's capacity to generate the return that we are looking for, over a five- to eight-year period."
Successes that speak for themselves
Since its creation, White Star Capital has contributed to the success of several innovative companies, both in Québec as well as other markets.
"We participate quite closely in the management of the companies in our portfolio," explained Jean-François Marcoux, "but we also give them access to our international network to develop their distribution. We have developed an Asian hub, starting with Japan and South Korea. Today, one of the largest Japanese banks, one of the largest public accounting firms in Japan, the largest Korean insurer and the South Korean sovereign fund are all investors in White Star Capital."
White Star's partner loves to tell the story about the Montréal firm, Mnubo, a developer of cutting-edge data analysis solutions, that broke into the Japanese market, partly due to White Star's presence in Asia. Mnubo now has an office in Tokyo and already, 30% of its income is from Japan. In July 2019, Mnubo was acquired by world-leading Aspen Technology.
The network: the key to the entire system
To identify its investment targets, White Star Capital uses one of three primary operating methods.
The first consists of establishing investment theses, based on research by its financial analysts. That is the process' top-down macroeconomic component. The second source of investment ideas stems from the firm's investor network, which is a vast basin of opportunities in and of itself. Finally, the third source is that of companies in which the firm has already invested.
"We are in a market where there is a relatively constant flow of opportunities. The challenge for us, is to identify those that best meet our investment objectives."
Espace CDPQ: a proven model
When White Star was invited to join Espace CDPQ, the proposal seemed quite natural.
"Wherever we are in the world, the shared space model is omnipresent. It increases the frequency of interactions with potential co-investors and facilitates the syndication of financing rounds. Moreover, meeting venture capital firms daily that are both our partners and our competitors allows us to get to know each other and to work in confidence. In the end, it benefits the companies in our portfolio."
Behind the figures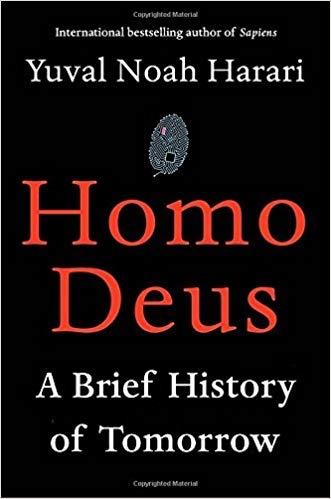 Homo Deus, by professor Yuval Noah Harari, is a fascinating read that helps us better imagine and understand the future, according to Jean-François Marcoux.
What Jean-François Marcoux likes the most about his business
"Meeting entrepreneurs who have innovative and very ambitious ideas. They are people who imagine realities that don't even exist – and are much smarter than I am! That is what I love about my work."
What he likes the least about his business
"The pressure of having to constantly 'raise' new funds to continue. It is a process that I like a lot, but at the same time is very demanding: it involves a lot of travel, and investors have very different expectations, depending on the market. You have to reconcile the two."
A person who inspires him
"My models are not people, but venture capital funds. I'm thinking specifically of Insight Partners, who have a very disciplined approach, contrary to the adventurous image we sometimes have of venture capital. They are a lot like us, at White Star."
On his bedside table
"Homo Deus, by Yuval Noah Harari. The author looks at the three most important challenges facing humanity, specifically prolonging life expectancy and its ramifications. It is a masterpiece! I highly recommend it."
The series that he liked the most
"Fauda, a Netflix series about the Israeli-Palestinian conflict. Also very good: Big Little Lies. I just started the second season, which is excellent, even if apparently, Jean-Marc Vallée is less involved in the direction. Also, all medieval themes, such as Vikings and Game of Thrones, of course."
The playlist that he is currently listening to
"I have three young children who influence my listening habits..."