Titre

A springboard for shared success
$12B
in assets under management
120
co-investments since Espace CDPQ was founded
Dedicated venture capital community
Espace CDPQ was created in conjunction with CDPQ's 50th anniversary. With a permanent structure that is emblematic of its role in supporting Québec's economic development, Espace CDPQ is a one-stop shop for Québec's venture capital community.

A model based on "coopetition"

By bringing a group of venture capital investors who are passionate about innovation and entrepreneurship under the same roof, Espace CDPQ helps to forge partnerships, foster relationships and share knowledge. 
Espace CDPQ's contribution
Attracts the most active venture capital investors in Québec and in the rest of Canada.
Helps to refine the skills of venture capital investors.
Creates opportunities for investors and innovators to collaborate.
Supports knowledge sharing and facilitates relationship building between the partner funds, venture capital industry actors and CDPQ.
Attracts foreign and Canadian funds seeking to invest in Québec.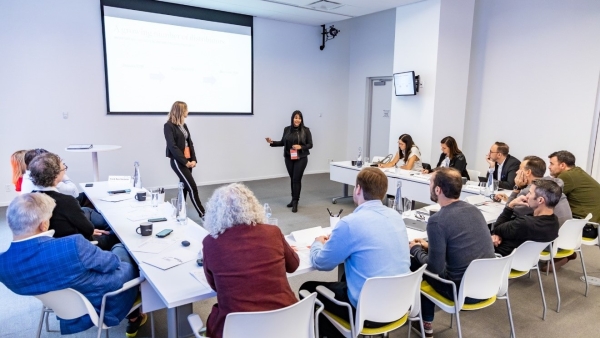 Titre

Espace CDPQ: four distinctive features
The only hub dedicated to venture capital investors in Canada
A community made up of 21 highly active partner fund investors located in one of Canada's leading venture capital markets
Concrete initiatives designed to support Québec's venture capital industry while contributing to the province's economic development
A key point of contact with CDPQ, one of the world's largest institutional investors
A highly dynamic venture
capital investment community
Innovation in action
The Espace CDPQ community emphasizes learning, idea sharing and networking, drawing strength from its broader network. A meeting place for local and international professionals operating in a variety of sectors.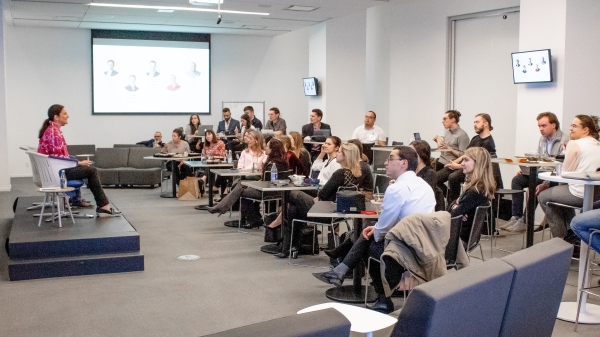 Triggering debate
The personalized work environment, range of services, networking opportunities and proposed activities are all designed to stimulate debate and discussion between the partners, in addition to fostering coopetition and generating new co-investment opportunities.