At Espace CDPQ, we support venture capitalists who can give innovative Québec companies the momentum to soar.
Québec's venture capital hub
Espace CDPQ was created to celebrate the 50th anniversary of Caisse de dépôt et placement du Québec (CDPQ), with the goal of creating a permanent structure, representative of CDPQ's role in supporting Québec's economic development, designed to foster the growth and internationalization of Québec's innovative SMEs.

A model based on "coopetition"

By bringing venture capitalists with a passion for innovation and entrepreneurship together under one roof – physically or virtually –, we are confident of helping to fost a spirit of cooperation among these fierce competitors for the benefit of Québec entrepreneurs.
Our contribution
Bring together the most active venture capitalists not only in Québec but in Canada as well.
Facilitate the pooling of our partners' networks and expertise.
Stimulate collaboration for the benefit of innovative entrepreneurs.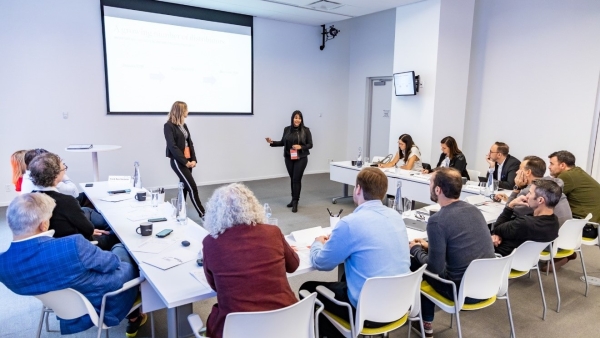 Titre

Four key ideas about Espace CDPQ
A unique business hub for Québec's venture capitalists
A collective of 20 highly active partner funds
Located in one of Canada's prime VC markets
Affiliated with the CDPQ, one of the largest institutional investors in the world
A most dynamic investment hub
Innovation in action
Our space promotes learning and the sharing of ideas. We encourage interactions within our extended network, and enable professionals from different sectors and regions to meet and work together.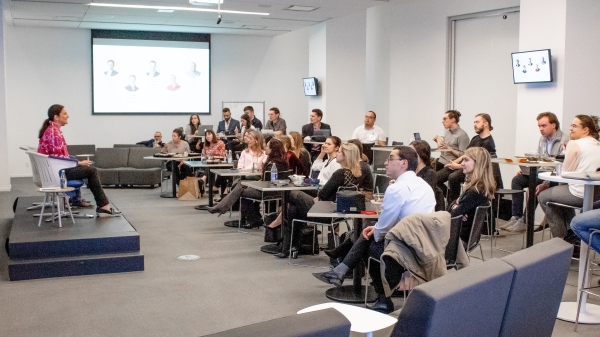 Community spirit
By providing an open, dynamic working environment, we facilitate connections between key players in the innovation sector. Our collaboration platforms and activities get our partners talking to each other.
As a result, our hub provides the optimal conditions for generating "coopetition" and new co-investment opportunities.