To enable entrepreneurs from across the province to take advantage of preferential access to Québec's venture capital ecosystem and its network of coaches, Espace CDPQ has created a partnership with three business accelerators in Québec. Now regional Hubs, these accelerators use Espace CDPQ's partner network to drive forward their businesses. 
What the regional Hubs have in common

  They represent the best practices in their sectors 
  They offer tangible solutions to support innovative SMEs in Québec
  They contribute to the local and international influence of Québec SMEs
  They invest exclusively in sectors of the future (technological innovation)
Impact of this regional initiative
A fusion of possibilities to accelerate the growth of local businesses 
Through this partnership, businesses benefit from networking activities, training and access to a network of coaches and venture capital investors.
Complementing the coaching offered by accelerators, Espace CDPQ provides access to its network of more than 1,250 businesses of all sizes and in all industries, and to links with over 170 countries. 
Photo of three entrepreneurs, Andrea Gomez (Omy Laboratoires), Rachelle Séguin (Omy Laboratoires) and Philippe Hébert (Lightbeans) participating in Bootcamp 2019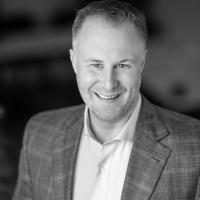 Support from the LE CAMP accelerator made it possible for us to participate in the Espace CDPQ bootcamp. We then became part of Espace CDPQ | Axe IA and joined forces with Mila. We're proud to benefit from this network that's making a real contribution to the growth of UEAT. 
Martin Lafrance
CEO & Co-Founder, UEAT
Learn more about regional Hub businesses
Meeting inspiring entrepreneurs