Retour
Brightspark Ventures : Democratizing venture capital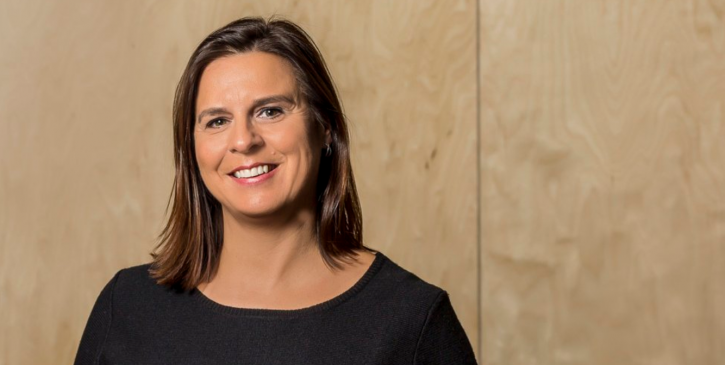 For an industry that invests in innovation, venture capital remains strangely traditional in its own operating model. That is what Brightspark Ventures undertook to change a few years ago.
It's almost an unwritten rule: if you are a partner in a firm that invests in startups, there is a strong possibility that you, yourself, started one or more companies in the past that became a success. Brightspark Ventures partners, have never stopped creating businesses.
And their latest one could change things completely in the venture capital world itself.
Opening the venture capital universe.
Sophie Forest is one of Brightspark Ventures' two managing partners. The firm was created at the end of the 1990s, and she joined it in 2003.
"At the beginning of the 2000s," she explained, "we created two 'traditional' venture capital funds. Then, the 2008 crisis made institutional investors much more averse to risk and brought us back to our origins: we then founded three new companies ourselves. One of them, Jewlr, is still part of our portfolio. One was sold, and the last one we founded is our own platform, entirely online, dedicated to raising venture capital."
What is original about the platform? It opens the venture capital universe to private investors.
"We realized that our industry, in Canada, remained largely based on institutional investment. However, high net worth investors would also like to have access to non-traditional asset classes – such as venture capital, private equity and institutional real estate – in order to replicate major institutional investors' portfolios and yields. Brightspark's platform creates access to one of these asset classes: venture capital."
Rules
Brightspark's platform, Sophie Forest stated, is a bit of a hybrid company where a fintech startup is paired with 20 years of expertise in venture capital.
"Individuals who invest in companies through our platform are not necessarily angels who want to be there for the birth of the next Hopper. They do it simply from a diversification viewpoint, adding an asset class to their portfolio that they didn't have. In fact, we always tell them, 'Diversify, please!' With venture capital, your yield is not guaranteed and you could even lose all your money. On the other hand, you could also make ten or even twenty times your stake in certain companies."
Brightspark's platform is offered to high net worth individuals who are accredited investors and meet certain criteria in terms of income and assets. Emphasizing the platform's success, Sophie Forest stated that over the last three to five years, all of Brightspark's new investors were individual.
A third fund
The firm, with a dozen employees today, has not turned its back on the traditional form of venture capital. In 2019, it set up its third fund, destined primarily for institutional investors, allowing it to make new investments in companies such as those that have been successful since 1998: Québec and Canadian companies, in startup phase (or even pre-startup), with spectacular potential for growth.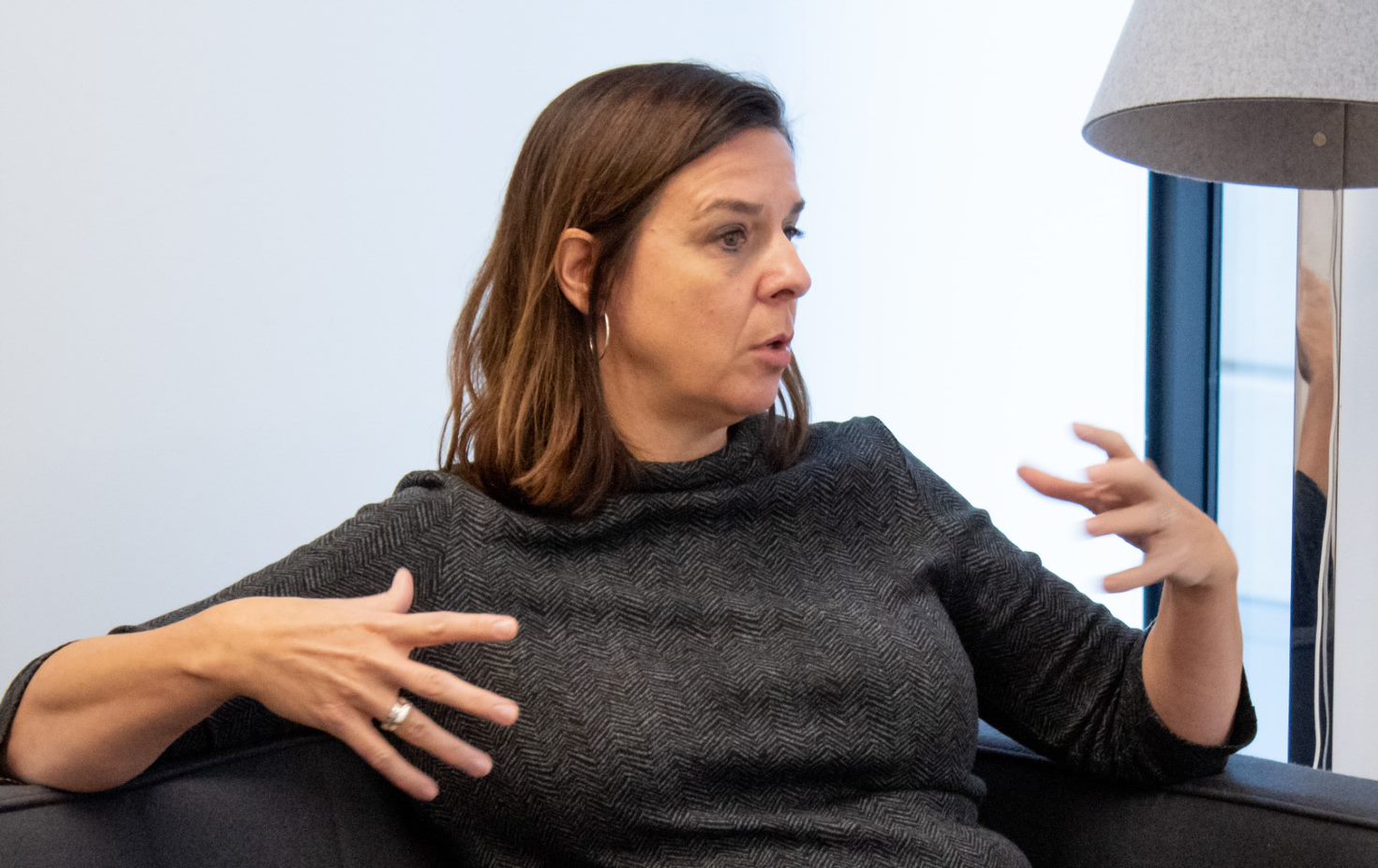 "Our investment field includes everything IT-related – which, it's true, crosses numerous sectors – but we stay away from what we don't know. We are ready to take risks, but informed ones."
Brightspark's numerous successful investments since its creation include companies such as ThinkDynamics, which was acquired by IBM Symantec in 2003; iStopOver, sold to 9flats in 2012; and Radian6, which earned Brightspark the CVCA Deal of the Year Award for its exit strategy.  Recognized as a milestone in tech history in Canada, Radian6 was acquired by Salesforce for $326 million.
Presently, Brightspark's portfolio includes promising companies such as the Québec company, Hopper, which has turned the travel industry upside down with an offer that the major players didn't see coming; InVivo AI, a Montréal firm that uses artificial intelligence to accelerate the development of new drugs, as well as Classcraft, which, from its offices in Sherbrooke, Montréal and New York, develops educational applications to improve students' commitment and learning.
Espace CDPQ : Brilliant
Brightspark Ventures has partnered with Espace CDPQ since the very beginning, and it's not by mistake.
"We thought the idea was brilliant from the very beginning," commented Sophie Forest, because it allowed us to share resources, knowledge and co-investment possibilities with other venture capital firms. You must not forget that we are often small companies with big needs. In the end, on several levels, we ourselves operate as startups.
Maybe that is why we understand them."
••••••
Behind the figures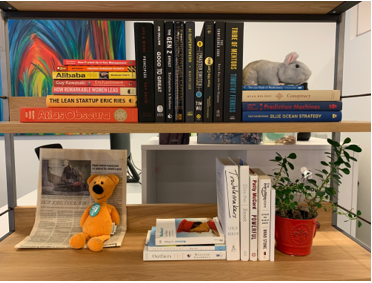 A glance at Brightspark employees' reading – and the causes close to their heart.
What Sophie Forest likes the most about her profession
"Working with inspired entrepreneurs. The passion, energy and faith that they convey to me. It inspires my greatest respect."
What she likes the least about her business
"The roller-coaster rides and the stress. Venture capital is not a long, lazy river." 
A person who inspires her
"Michelle Obama. For women like me who are often 'the only woman in the room', she is a model."
On her bedside table
"The Testaments by Margaret Atwood. Mãn, by Kim Thuy. Bad Blood, the story of Theranos' monumental fraud. And the biography of Jack Ma, Alibaba's founder."
The series that she liked the most
"The Handmaid's Tale. The only one, I believe, that I binge-watched. It is an upsetting story. I also really liked Chernobyl and of course, Big Little Lies by Jean-Marc Vallée."
The playlist that she is currently listening to
"My daughter's playlist!"