Retour
Numetrix Technologies: a Sherbrooke company working with the world's largest tire manufacturers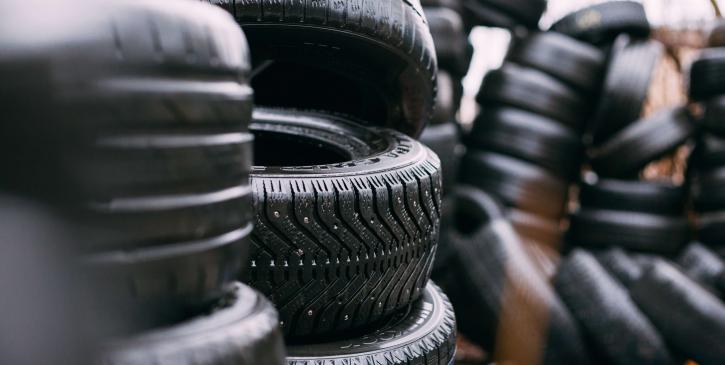 Image of tires stacked on top of each other
Numetrix Technologies underwent a change in direction, as is often the case among startups. The Sherbrooke-based company has been around for 12 years, with its founders spending the first years developing and refining 3D digitization technology for inspecting moving or vibrating objects. Numetrix first earned its enviable reputation in the extruded rubber industry. In 2014, the team started to adapt the technology to the needs of the tire industry. A multimillion-dollar market has since opened itself to the company.
Simon Rodrigue and François Busque founded Numetrix Technologies in 2007. The two young researchers specializing in optics and software began by combining their expertise and focusing their research on developing a 3D digitizer, which, to this day, remains one of the most high-performing digitizers in the world. They developed an innovative technology for performing reliable inspections of moving or vibrating objects.
Used frequently and renown in the rubber industry, the company's technology eventually caught the interest of a world-class tire manufacturer in Canada. In the tire industry, visual inspection plays an essential role for safety reasons. To date, however, it has been very difficult to automate this crucial step in the manufacturing process because of the distinctive characteristics of tires. Numetrix's FTI system sees, reads, understands and learns so that moving surfaces can be reliably inspected.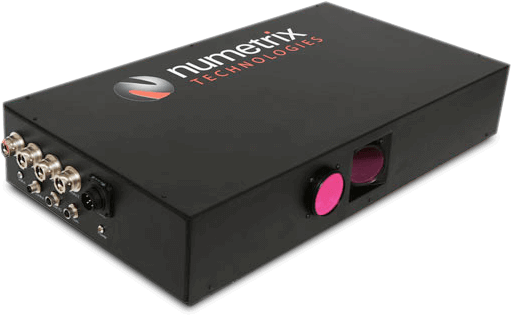 By creating a technology based on a high-speed 3D digitizer combined with AI-driven software, Numetrix has enabled its clients to perform highly specialized first-cured tire sidewall inspections from bead to shoulder, including tread wear indicators. The system thus ensures that all product defects are detected. The operation is entirely automated, requiring a fraction of the time needed for a visual inspection. Most importantly, it's error-free. All marking defects are therefore detected, which avoids costly manufacturer recalls.
From R&D to marketing and rapid growth
As part of this major stride in the company's new direction toward the tire industry, Numetrix entered a new stage of growth with the sale of its technology to global industry giants. The company's co-founders sought support in this critical phase by recruiting an experienced manager as President and CEO. "I had just retired when I started helping Simon and François on a voluntary basis," says Raymond Leduc. "But I really liked the team and believed in their potential, so I decided to invest in them and accepted the position of CEO."
After several years of R&D for the development of cutting-edge technology, Numetrix is now in its marketing and expansion phase. "Our clients want to manufacture more tires per day, achieving the best quality at lower costs and without the risk of recalls" says Raymond. "We want to help them reach this goal by enabling them to perform fast and error-free inspections."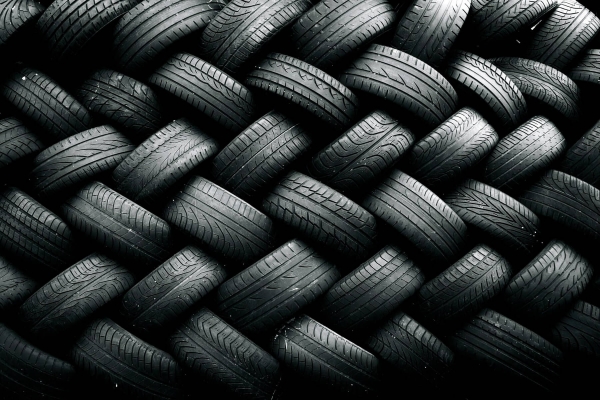 Photo credit : Getty Images / Source: Wired
A massive potential market
Around two billion tires are currently manufactured per year, amounting to some US$250 billion. The industry is mostly made up of several large players with factories all over the world. Numetrix already has some of these players among its clients, who are based in Canada, the United States and Europe. Soon, the company will be seeking its first client in Japan, which has a vast potential market.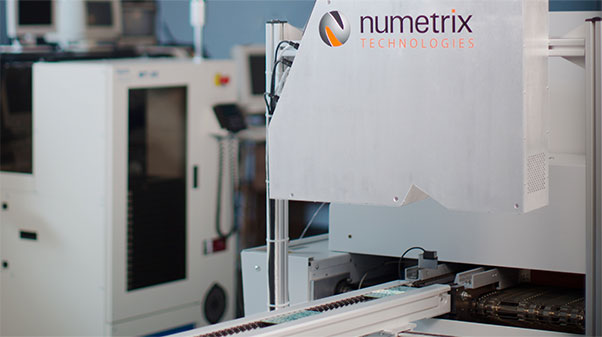 "For the moment, we're exclusively devoted to the tire industry. There are 500 factories worldwide in this industry, and in the short term, we can be in over half of them. We want to create value for our clients and help maximize their success and profits."
"We're thinking big since the tire market's potential for long-term expansion is huge and visual inspection is required in many other sectors. Since visual inspection is a highly demanding activity when performed by a person and bears a significant risk of error inherent to this method, Numetrix's inspection systems could optimize these processes in various industries," affirms Raymond.
WANT TO LEARN MORE?
Visit the Numetrix Technologies website.
Crédit Photos / Source: Numetrix Technologies