Retour
Omy Laboratoires: Offering customized cosmetics thanks to artificial intelligence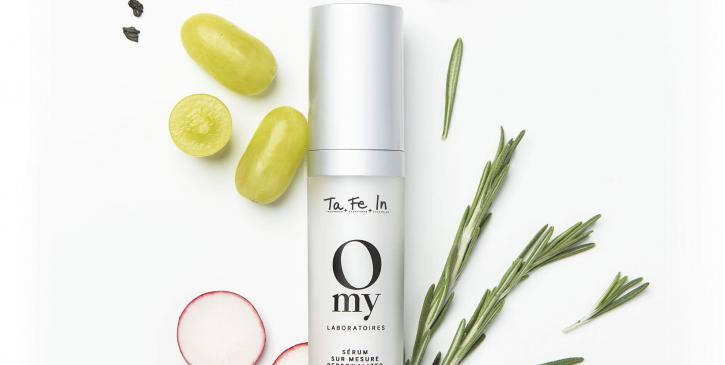 Omy Laboratories cosmetic product
Combining artificial intelligence with cosmeceuticals to create natural, vegan cosmetics has been a recipe for success for Omy Laboratoires, a young Québec company that has seen rapid growth since it officially launched in March 2019. Thanks to SkinIA technology, the company's two founders can offer customized products to all their customers, who can purchase items from their home at a reasonable price.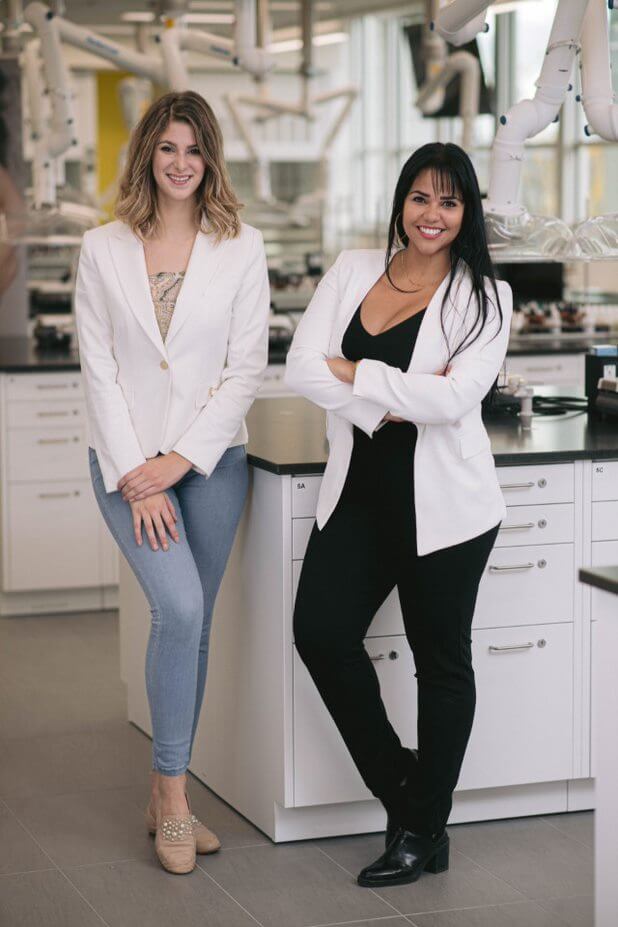 The number of products on the cosmetics market is huge. Nevertheless, for people wanting to treat more than one problem at a time, solutions are thin on the ground, if not nonexistent. That's what Andrea Gomez and Rachelle Séguin noticed when they worked in cosmetic consulting during their studies. "There are adult women who have acne, redness and wrinkles who have difficulty finding compatible products since they always have to work on one problem at a time," says Andrea, cofounder of Omy Laboratoires. "An acne product can worsen redness, while an anti-aging cream could worsen acne. Finding a compatible product is a big dilemma for most women. It was with them in mind that we created Omy."
Andrea and Rachelle met during a networking event at Université Laval. After earning a diploma in business administration and marketing, Andrea had founded a business in the cosmetics field but quickly realized that she didn't have enough knowledge in chemistry. Rachelle had studied cosmeceutical chemistry and also hoped to start a cosmetics company geared toward science and educating consumers. The two were introduced by a mutual acquaintance. A few months later after receiving startup funds, Omy's first R&D phase took flight.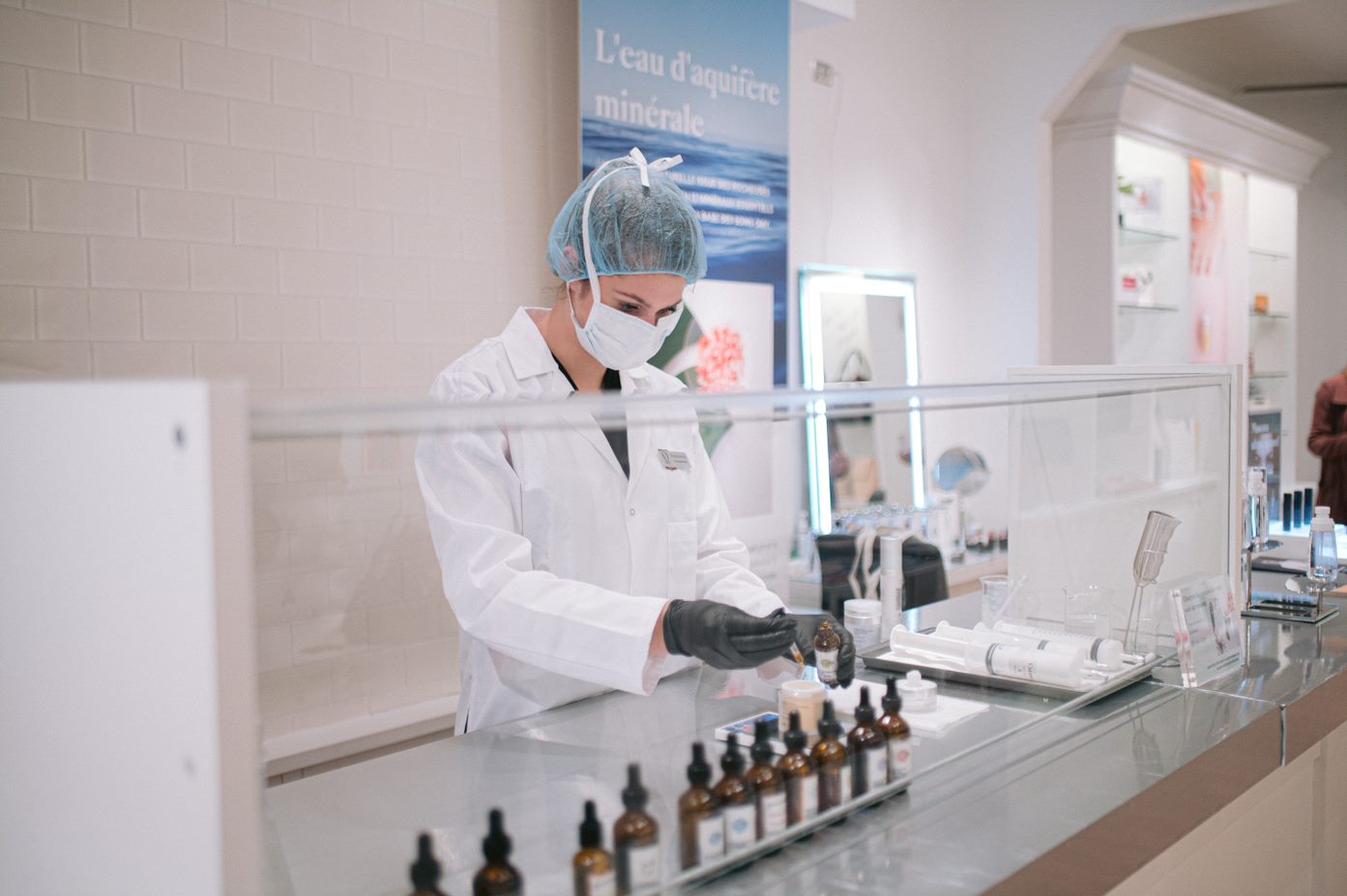 The initial goal was to create products made up of natural, entirely vegan ingredients, including active ingredients that were all clinically tested and that showed results within 28 days. The co-founders then met a strategic partner specializing in AI-powered 3D skin analysis at a trade show in Amsterdam. Everything is done online, using a simple photo of one's face without makeup. The two entrepreneurs immediately knew that they had to work in this direction to develop a unique tool for Omy: SkinIA. "This decision was a turning point for our young company," says Andrea. "We're the only cosmetics company in Canada that has this technology—as a result, we can distinguish ourselves in this competitive industry since we can offer customized products. This technology also generates over 60% of our sales."
A business model based on online sales and pop-up shops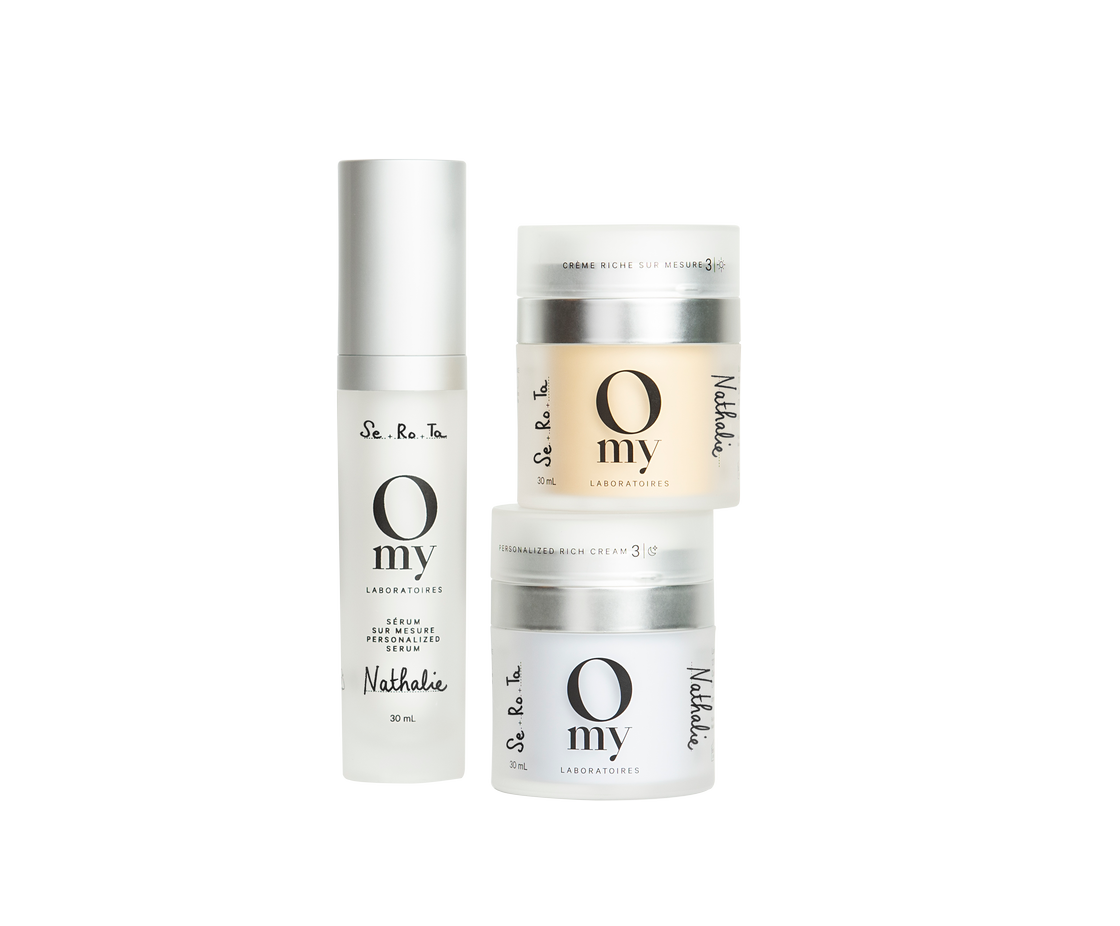 Omy Laboratoires was officially launched in March 2019 and was an almost immediate success. Its two founders focused on online sales and beauty centres for the distribution of their personalized products. Today, the company has 14 employees. The team comprises not only scientists—including a PhD in pharmacy, chemists and formulators—but also specialists in marketing and distribution, as well as regulatory matters for obtaining the approval of regulators in each target market.
"Pop-up shops give us visibility and help us meet our target customers," highlights Andrea. "That said, 80% of our revenues come from our website and resellers. We're already seeing very strong recurring sales, which proves that our customers appreciate our products and are noticing how effective they are."
After Québec, other provinces and the United States
Omy Laboratoires's growth is from two channels: the development of an esthetics network and  expansion into other markets. The team has taken regulatory steps to start selling its products outside of Québec, namely in other provinces and then in the United States.
"We're lucky to have had great support as we've grown," says Andrea. "We've made some good decisions, for example participating in the show Dans l'œil du dragon and Espace CDPQ Bootcamp. We were able to make real progress and learned a lot. We drew on our new knowledge and then found our first investor. We're trying to revolutionize the cosmetics industry, which is something we're very proud of."

 
WANT TO LEARN MORE?
Visit the Omy Laboratoires website.
Crédit Photos / Source: Omy Laboratoires