Retour
Real Ventures : Taking a risk to help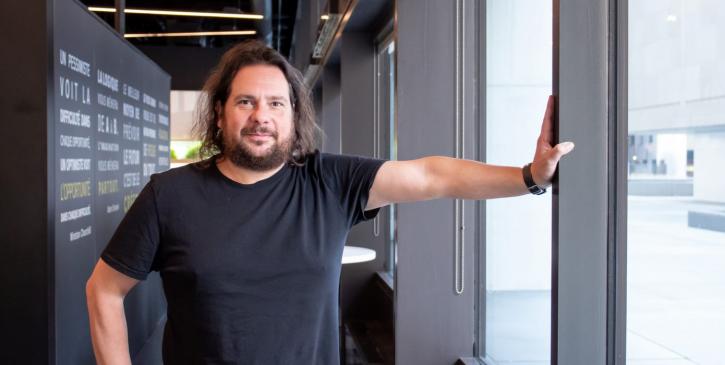 Would you trust a former hacker and fan of punk and metal to help you launch your company? If he is a Partner in Real Ventures, he could help you go further than you think!
Let's imagine that you are starting your company. You wake up one morning, check your newsfeed and notice that an unknown competitor just copied your website. Contents, design, features... everything. What is left of your business ideas?
This question is one that the people from Real Ventures often ask an entrepreneur before investing in their startup. The question is, if someone copies your idea, what is left that would take someone many years to copy? What do you know that others don't?
"If your idea is brilliant, but too easy, anyone could also think of it. Before investing, we need to understand: why you? and why now?"
The person saying this is Sylvain Carle, who joined Real Ventures as a Partner in 2014 after having created several businesses himself – Messagia, Interstructure, Praized, Needium – and was an evangelist for Twitter in California. And... who also has a distant past as a hacker and knows a lot about the possibilities and risks of a tech startup.
More useful by helping others
Even though he is very well-known in Montréal's tech community, Sylvain Carle preferred to join Real Ventures rather than, as he states it, launching the four or five ideas for new companies that are running through the back of his mind. "I figured that I could have more impact working on the investor's side, to help others launch their own companies."
You can say that with some 200 companies in its portfolio, Real Ventures indeed helps many entrepreneurs get ahead. "As investors, our viewpoints are both broader and sharper than those of the entrepreneur, because we are exposed to many different companies. This allows us to better orient entrepreneurs and even improve their capacity to represent themselves to the venture capital world."
Sylvain Carle sees another significant difference between his past as an entrepreneur and his present as an investor. "You have to accept that you aren't the one in the driver's seat. Even if you think that the car is heading straight for the wall, you have to first trust the pilot. and it's true that sometimes we hit the wall!"
De la jeune pousse à la série A
Created in 2007 by John Stokes, Jean-Sébastien Cournoyer and Alan MacIntosh, Real Ventures is a venture capital firm that specializes in a company's very first development phases, which are pre-seed, seed and acceleration. The company deploys its offer through various programs, such as Orbite (startup), Front Row (incubation in a university environment), Element AI (artificial intelligence network), Founder Fuel and TechStars (acceleration). The firm is also active in Notman House, a technology business campus located in Montréal.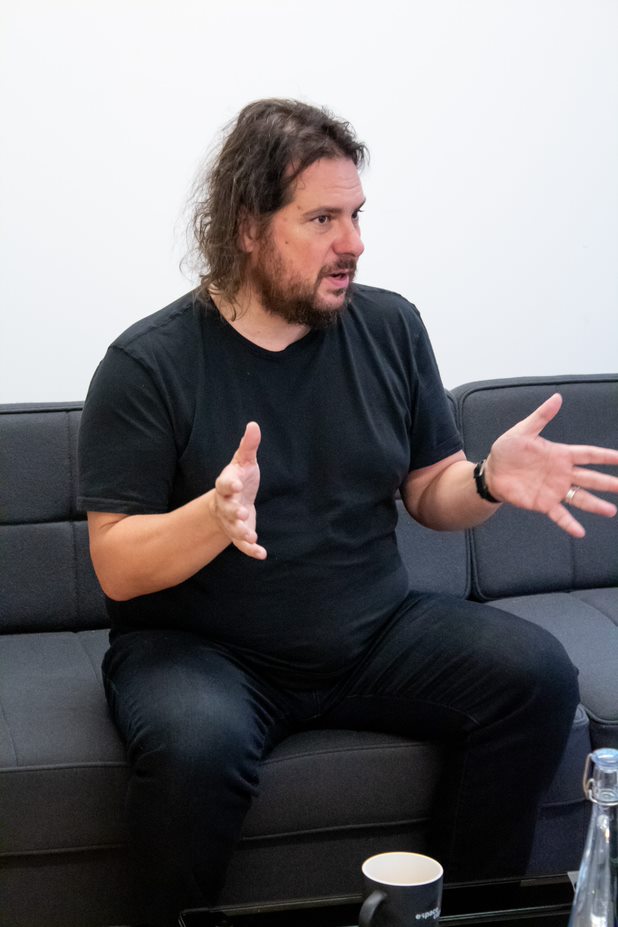 When the companies in its portfolio get to the subsequent round of financing, known as Series A, the firm generally remains present as a minority investor, as new co-investors inject larger amounts.
"Access to Series A is the first milestone of success: it's the validation of our choice and work that we have accomplished over several years to bring the entrepreneur to that point."
Sylvain Carle is proud of the international success of certain companies such as online rental platform, Sonder, which participated in an acceleration phase with Founder Fuel in 2014. Today, Sonder is officially a unicorn, meaning a startup evaluated at more than one billion dollars. By mid 2019, the company had managed to gather total investments of more than US$400 million.
It takes an ecosystem
Don't think that all the firm's successes are just as spectacular. "When you invest in the initial stages, the amounts are less significant and we make a lot of small cheques. That's why we have so many businesses in our portfolio. But the reality is that three out of ten, on average, make it to Series A."
Sylvain Carle feels that one of Real Venture's roles, at the very beginning, is to help entrepreneurs become leaders who are aware of the consequences and ramifications of their projects. "At the very beginning, we help them realize that they don't have just one product to develop but rather two: their product, yes, but also their company itself, because for the investor, that's the real product."
The Real Ventures Partner also believes that the primary challenge in the venture capital world in Canada is to identify the best startups and to work collectively on their development. "Our networks are essential to the success of our startups. In the same way that it takes a village to raise a child, it takes an ecosystem to develop a startup."

 
A "coopetition" space
Before joining Espace CDPQ, Real Ventures already had experience with a shared space: Notman House's technological campus. The partners found the same spirit in Espace CDPQ's proposal. "It creates competition, but also a collaboration effect, or, in other words, a 'coopetition.' An additional advantage for a firm such as Real Ventures, which invests in startups' very early stages: this space allows them to better know the investors who are likely to be interested in the subsequent stages for Series A, B and C.
But Sylvain Carle also sees another, maybe even greater, benefit: Espace CDPQ incarnates the face of Québec's venture capital to the rest of the world.
"It's essential that we are represented around the world to attract foreign capital to our economy in order to create growth at a local level. At Real Ventures, we calculate that for each dollar invested, we attract three to five dollars in foreign capital into our economy.
And all that can be done much better together than by ourselves."
••••••
Behind the figures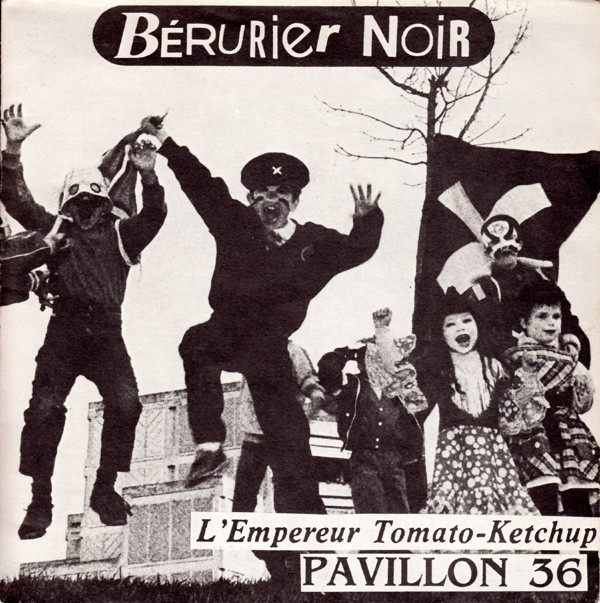 L'Empereur Tomato-Ketchup, a mythical 45 rpm by the group Bérurier Noir in the 1980s – and maybe still on Sylvain Carle's playlist.
What Sylvain Carle likes the most about his business
"The people I meet. Their ideas, their projects. It's extraordinary. Since I am very curious by nature, each time I meet an entrepreneur in a sector that I don't know, I go into sponge mode."
What he likes the least about his business
"You say no all the time when you are a venture capital investor! No, we can't invest, or even worse, no, we can't invest any more. A little-known part of our work is to guide entrepreneurs through that phase."
A person who inspires him
"I am a diehard Fred Pellerin fan. Because he is creative, funny and yet serious at the same time. For someone like me who loves the French language, to see him perform his texts like he was telling them for the first time, just to you, is fascinating."
On his bedside table
Quite the pile of books. I am a compulsive book-buyer. On the top of the pile: Getting to Yes, a best-seller about negotiation. Then, The 15 Commitments of Conscious Leadership. Then, probably two or three Wired and finally a few science-fiction books (I'm definitely a nerd)."
The series that he liked the most
"Several years ago, I loved the Québec series Série noire, with its absurd humour. More recently, I thought Mr. Robot was quite good. But I also listen to a lot of podcasts, for example Origins, about relationships between investors and fund managers."
The playlist that he is currently listening to
"A lot of punk and metal. But I am very eclectic. On my playlist, Québec artists such as Alexandra Stréliski follow old tunes by Bérurier noir."