Espace CDPQ's partners consist of investment firms and organizations active in business development and coaching. Our partners are brought together around the same goal, which is to facilitate access to capital, promote co-investments and provide access to their networks and complementary expertise. 
To date, Espace CDPQ's partners represent a network of more than 1,250 companies of all sizes and from all industries, providing links with over 170 countries.
In a spirit coopetition, they are accelerating the growth and internationalization of innovative SMEs.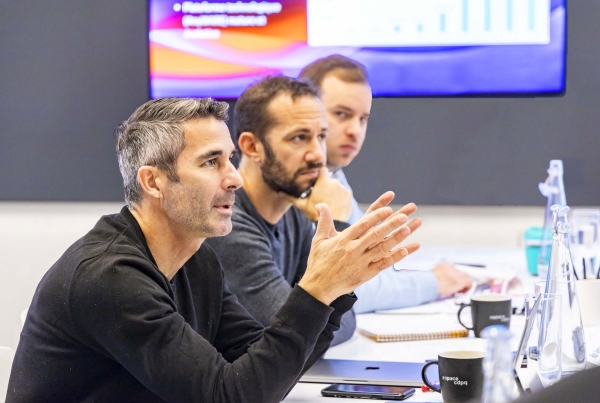 Photo of David Nault (Luge Capital), Isaac Souweine (Real Ventures) and Alexandre Witkowicz (White Star Capital)
What differentiates businesses supported by partners?
Strong potential for growth and internationalization
Field of innovation and technology 
Excellence of the management team
Unique nature of the product or service
Located in Espace CDPQ, these investment firms are involved in all stages and spheres of activity.  They have diverse and complementary expertise.
Looking for a partner to finance your company? Find the partner that best suits your needs.
Stop-over partners are investment and coaching firms located outside Québec and benefiting from a presence in Espace CDPQ.
Discover the stories of dedicated partners
Actors involved in supporting innovative entrepreneurship