Retour
Poka: Connecting people to optimize operations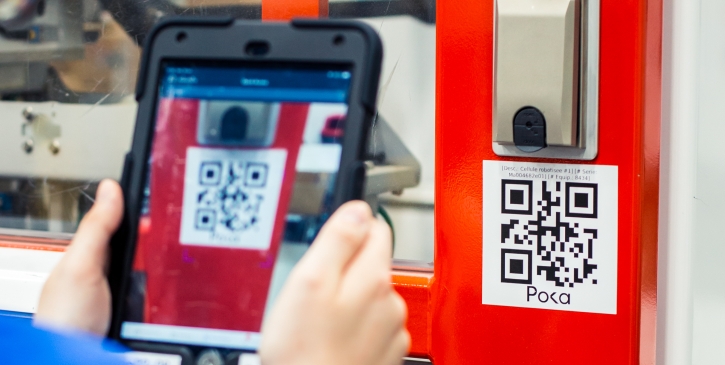 While the dream of an Internet of Things captures the imagination, one Québec City company, Poka, chooses to focus on a more down-to-earth area of the connected economy: The Internet of Workers. All workers. From all factories. All over the world. Profile of a company with a vision in spades.
Alexandre Leclerc could have seen a future for himself in the cookie business, like the four generations of Leclercs before him who built Leclerc into the household name it is today. That was before he started working in a factory newly acquired by the family business and got a first-hand look at the challenges that industrial facilities everywhere have to contend with, namely the management of knowledge, communications, training and problem-solving mechanisms being ill-suited to factory-floor realities.
That is when the concept that would eventually become the company Poka—a name inspired by poka yoke, the Japanese term for mistake-proofing—came to be.
Q:    What does Poka bring to the industrial world?
AL:    Poka is part of what you would call "Industry 4.0," which involves rethinking processes and procedures using massive amounts of data. However, some of this data must be used by employees who do the work or, increasingly, who oversee the machines that do the work. In my years working on the floor, I was amazed at how every time a new factory opened or a new employee joined the team, it would be back to square one: everything had to be explained all over again. I didn't understand how I could find out anything about my friends, my aunts and their dogs on Facebook, and I could learn how to fix virtually any appliance on YouTube, but at the factory, we could waste hours looking for troubleshooting information for a machine. 
So I told myself a sort of Facebook/YouTube app for the industrial world should be invented. I reached out to my best friend Antoine Bisson, an engineer who was working for Microsoft at the time, and he loved the idea, so we started Poka in 2014.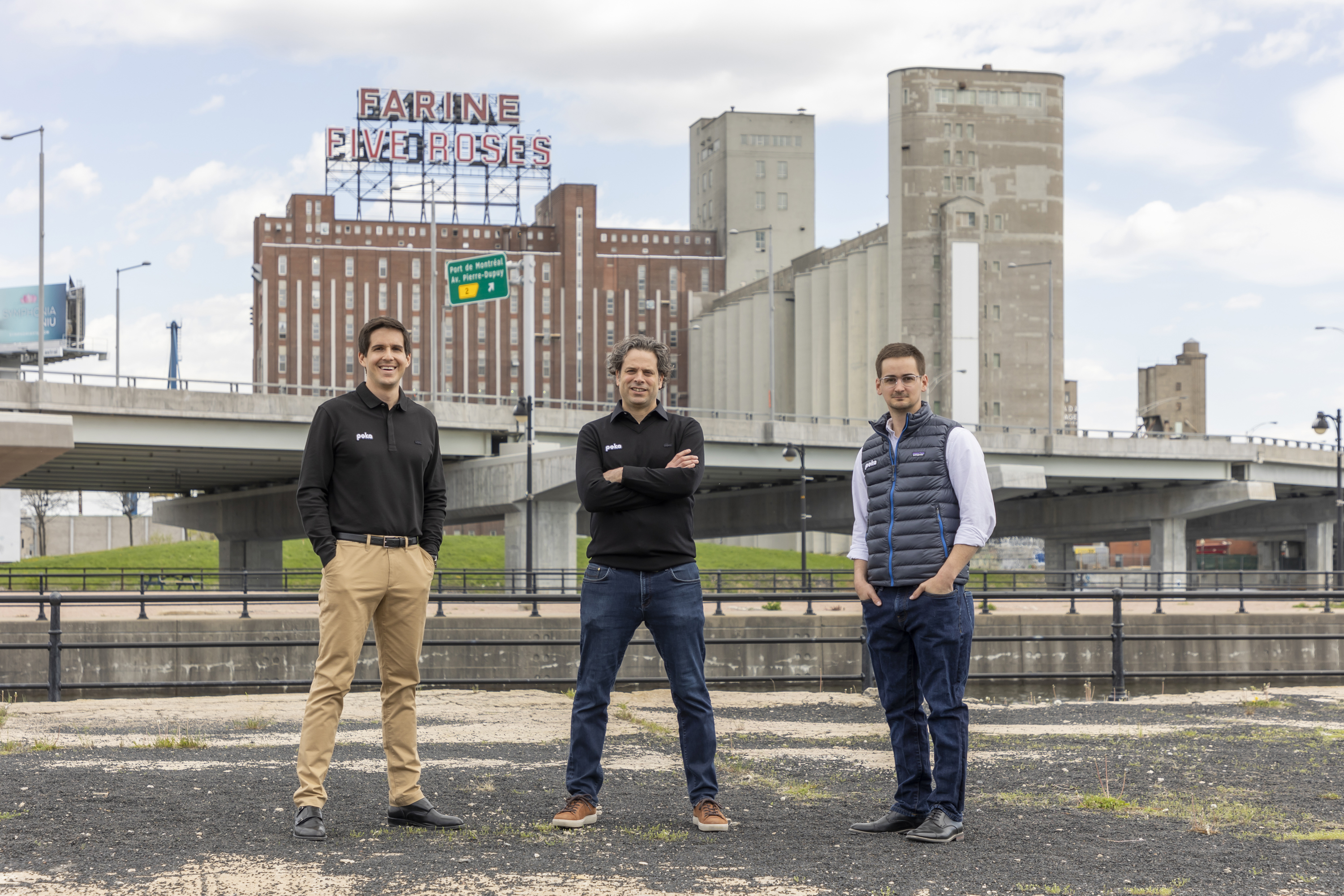 Q:    What exactly is Poka?
AL:    Poka is an application that a business can provide to factory workers, usually through a tablet. The application consists of five modules: news feed, problem management, skills development monitoring, knowledge base and digital forms mainly used for compliance purposes. Depending on the client's issues, we either activate all the modules or focus on the one that will bring the most value, the fastest.
The application is cloud-hosted, so it doesn't require a server or additional infrastructure at the factory; just a good Wi-Fi network and tablets. It can be remotely launched in about 60 hours and requires almost no training since it's a training tool in itself.
Q:    In practice, how does it work? 
AL:    Up until now, management platforms for factory workers were more white-collar solutions that blue-collar workers were being asked to use, but Poka was truly designed for people on the factory floor.
For example, when an employee gets to a machine, they scan the code and access its page, which is kind of like the machine's Facebook profile. Everything is there, starting with the news feed full of information from all the employees who work on this machine or a similar machine at one of the company's other sites or even at another company. These "posts" are often in the form of two-to-three-minute videos filmed by the workers. They not only provide information, they also enhance it with context.
The worker can quickly find the machine's history, work instructions, troubleshooting guides, documents, settings and key data sets. The application also includes a competency matrix by workstation, sequencing the content a worker needs to know in order to accomplish given tasks, and making it possible to monitor their progress.
Poka can also be connected to other systems. It can connect machines with machines, machines with workers, and, most importantly, workers with workers.
Q:    The application seems to be designed for huge corporations. Is that the case? 
AL:    You do need a lot of user-generated data if you want a certain synergy to take hold. That's why we targeted large international manufacturers first. Currently, our app is being used by more than 100 clients in more than 50 countries and in 25 languages. About 80% of our business is done outside of Canada and we have partners in several countries.
We believe that our growth potential lies largely in Canada and the U.S., but also in European countries with a solid industrial base such as Germany, France, Sweden and the Netherlands. At the same time, several medium-sized companies have also expressed a need for an app like Poka, and we are studying the feasibility of developing a solution adapted to that market.
Q:    Since you mention growth, what does Poka's look like?
Poka was founded in 2014 by two childhood friends who have known each other for so long that they already know what the other will order at a restaurant. If you had told me that we'd go from two employees to eight in a year, and soon to 150, I would never have believed you! 
In terms of revenue, it has been doubling every year. We're in an industry where you must act and grow at lightning speed. This is something I talk about with my father, who runs a respectable cookie company that has taken 116 years to become what it is, and who plans 25 years ahead for the next generation. For us, things move at a completely different pace.
Q:    What role has Québec's venture capital ecosystem played in your development? 
AL:    We started the company with little in our pockets, but extra capital soon became necessary to reach a critical mass of clients and employees. We had a lot to learn! Since the family business doesn't enlist the support of outside investors, it was a new world for me.
But this contribution was great, and not only in terms of the financing. Venture capital has evolved a lot here over the last decade, and our investors have shared their expertise, networks and knowledge with us. 
I can't say enough about what our investors have done for us. We are located in Québec City and Montréal, but we also have great investors as far away as San Francisco.
Q:    Where will Poka be in 10 years? 
AL:    We want to be the new standard. We want every factory to have its own Poka, no matter where in the world it's located.
POKA AT A GLANCE
Item
An application to connect and empower factory workers
Most recent financing round:
Inovia Capital, 40 North Ventures, McRock Capital, SE Ventures, CDPQ, Robert Bosch Venture Capital, Leclerc
To install Poka in every factory for every company all over the world