Retour
BKR Capital: Diversifying the venture capital scene while creating further wealth within the Black community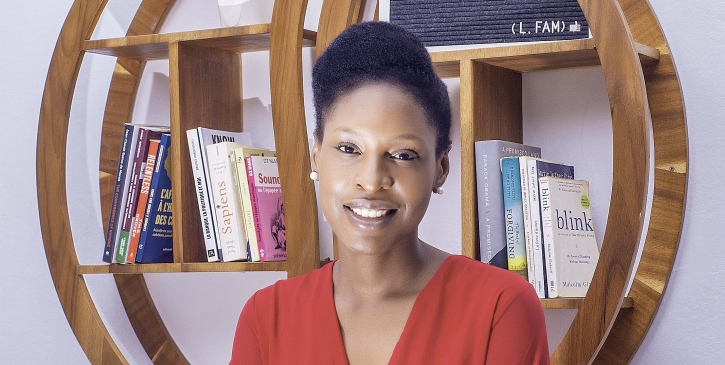 You may have heard about a fund created by tennis star, Serena Williams, to promote greater inclusion and diversity in the US venture capital landscape? Well, Quebec has its own superstar. Her name is Lise Birikundavyi.
Approximately 30% of the total Black population of Canada lives in Québec, with nearly half of community members residing on the island of Montréal. It was therefore normal for BKR Capital, the first Canadian venture capital fund dedicated to the investment needs of the Black community, to set up office in Espace CDPQ. 
But what, exactly, is BKR? The best way to understand what it does is to learn more about the personal experience and vision of its co-founders: Lise Birikundavyi and Isaac Olowolafe.
Previously known as Black Innovation Program 
Lise Birikundavyi explains that "BKR Capital was created in the wake of Isaac's project to launch a fund to meet the financing needs of Black Canadian entrepreneurs, who are often ignored by venture capitalists. We did not know one another, but I had heard about his success as a real estate entrepreneur and company investor. Isaac also helped to launch the Black Innovation Program in Toronto with DMZ, a technology accelerator, and Metropolitan University. I reached out to him and we quickly realized that we saw things the same way."
This view was based on the realization that despite their huge potential, black-led entrepreneurial initiatives often fly under the radar of venture capital investors, depriving the entrepreneurs of a major source of financing and venture capitalists from a powerful value creation driver.
"I was at a crossroads in my own career," Lise explains. "I worked for a hedge fund and then for funds that were focussed on impact investing in emerging economies, particularly in Africa. But it became clear to me that I needed to be part of a solution here, at home."
That is why Lise Birikundavyi and Isaac Olowolafe decided to join forces and create Black Innovation Capital in 2020, eventually changing the name to BKR Capital in January 2022.
A fund geared towards the Black community
To date, BKR has raised an $18.5 million fund, which it plans to invest in 18 black-owned businesses in Quebec and Canada. The fund aims to invest in promising tech projects, i.e., transformational projects that will disrupt the status quo. "We have a deliberate strategy and are intent on investing with conviction in entrepreneurs who have a vision. We only commit when we know that we can add value." 
To qualify for an investment, at least 25% of a company's shareholders or 25% of its senior management team must include persons identifying as a member of the Black community. However, it is not enough for an entrepreneur to be a community member. "We are very performance driven and apply the same criteria as any venture capitalist, in particular the entrepreneur's experience, product-market fit, existing sales, as well as our own ability to add value to the business. Sometimes, we just can't see how we can contribute and it is important to position ourselves as growth partners for our portfolio companies. Many are called—we have examined nearly 400 business cases to date—but few are chosen."
Support on a number of levels
BKR has offices in Montréal and Toronto, with satellite operations in Edmonton and London. It has a four-year investment cycle and has already selected four businesses. "We invest at the pre-seed to the Series A stage and plan to keep half of the funds to reinvest in our portfolio companies." 
While it will initially invest between $150,000 and $600,000, BKR has no hesitation to contemplate joint investments to provide even more capital to certain entrepreneurs. In addition, BKR provides impressive organizational and professional support, notably through partnerships with the HEC Montréal Entrepreneurial Base and the DMZ technology accelerator.
Without necessarily making this part of its investment thesis, BKR is mainly interested in innovative real estate, financial and education technology, in addition to goods and services addressing unmet needs of minority communities.
 
The goal is to "demolish our business model"
At the same time, BKR wants to use a proof of concept for the venture capital sector, which has a tendency to underestimate the value creation potential of racialized communities. "We want our success to snowball so that inclusion and diversity are eventually no longer an issue in venture capital investing. Once this is achieved, the practice will be widespread and funds like BKR will no longer be needed. Ideally, our ultimate goal is to demolish our business model!"
In this respect, Lise believes that Espace CDPQ provides an exceptional environment for BKR. "It's extremely rewarding to be surrounded by investors with such a wealth of experience, who have built successful businesses with their own capital. The opportunities for discussion as well as for joint investments provided by this space are invaluable."
The meaning of the three letters—B, K and R—also deserves explanation. The voyage of Abu Bakari II, the Mansa (King) of the Mali Empire who led a fleet of 3,000 ships in search of the New World nearly 200 years before Christopher Columbus, with certain traces of this voyage still existing today, can shed some light. "Abu Bakari II had access to the greatest minds of his time, who converged upon the University of Timbuktu. He used the most advanced knowledge and technology of the 14th century to set out and explore the unknown. For us, he exemplifies a Black culture that focusses on innovation and represents the entrepreneurs that we would like to support: bold leaders who are ahead of their time and are prepared to push boundaries and do what others consider to be impossible."
Abu BaKaRi II: BKR. Honouring the past while looking resolutely towards the future.
••••••
Behind the numbers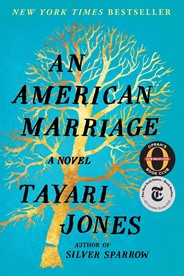 What Lise Birikundavyi likes the most about her work
"The best part of our job is obviously talking to entrepreneurs who are energized—especially people who put their trust in us. They make us proud."
What she likes the least
"The part of our work that is a bit more complicated is the fact that, for now, we are the only fund in Canada that focusses on Black entrepreneurs. While this provides great hope, we still have to be very selective. We need to continue to inspire community members despite the fact that we are unable to support all companies seeking our help." 
Someone she looks up to
"My father. He is a highly accomplished man who has gone through some very difficult times (including war and, more recently, a stroke). He's a wonderful example of resilience. He is also someone who constantly pushed his four children to live out their dreams. He seems to live his life to help us get ahead."
On her night table
"I'm reading two books at the same time: An American Marriage, by Tayari Jones, which questions our systems of values and sheds light on challenges faced by African Americans, and Who owns Canada now?, by Diane Francis, which is allowing me to learn about the experiences of investors and entrepreneurs unfamiliar to me."
Favourite tv show
"I don't really watch much television, but I do sometimes sit down to enjoy some Korean tv shows (strongly encouraged by my family) or Nollywood (i.e., Nigerian) series on Netflix."
Current playlist 
"My musical tastes generally tend towards Afrobeat and amapiano. I really like the recent collaboration between Ed Sheeran and Fireboy, as well as music by Davido."