Retour
Panache Ventures : Passionate about start-ups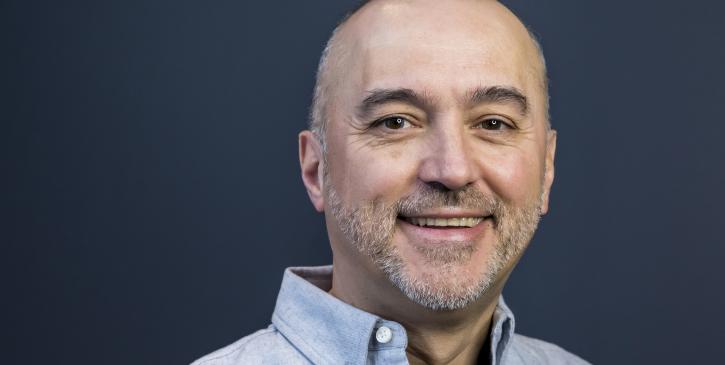 Mike Cegelski, Managing Partner, Montréal, Panache Ventures.
Panache Ventures, which calls itself Canada's most active seed stage venture capital fund, is also one of the rare seed stage funds that is active coast to coast.
If you are launching a start-up in Canada and are looking for seed capital to get you started, you have probably heard about Panache Ventures. "If not, you haven't done your homework!"
This is according to Mike Cegelski, Managing Partner of Panache Capital's Montréal office, who founded the firm together Patrick Lor, who manages the Calgary office. Panache is a unique player in the venture capital market for a number of reasons. First of all, it covers the three major Canadian markets: Central Canada, where up to 45% of start-ups are located, Western Canada, with 15% to 20%, and Eastern Canada, which has approximately 30% of the country's start-ups. Panache Ventures also occasionally invests in markets outside Canada. However, another particular characteristic of Panache is that it focusses exclusively on pre-seed and seed capital 
Small is beautiful
According to Mike Cegelski, "it is natural for an emerging venture capital firm to start with pre-seed and seed investments, eventually `moving up the value chain' to the series A to C rounds. At Panache, we have made a choice to remain in the pre-seed and seed market, which is somewhat a 'small cheques' market that is often left behind after several iterations of a fund. Our role is to bring businesses to a stage where they are ready for Series A financing. We generally get exit at that point because our ability to make an impact after that point is not as big. Ultimately, we want to be recognized as the premier seed stage venture capital fund in Canada.
Panache Ventures is currently managing an initial fund totalling $58 million, which is $18 million more than the first objective. This fund has invested in approximately 75 start-ups to date. "We apply the principle of selective diversification: we look at 1,000 to 1,200 companies each year, with the goal of investing in no more than 30 of the best start-ups. Ultimately, the fund will have between 90 and 100 companies in its portfolio."
Founders first
Mike Cegelski is a seasoned entrepreneur himself. He has founded—and sold—firms such as Beltron Technologies and iBwave Solutions. He believes that when you invest in a start-up, you are making an educated bet on whether its founders will be successful. "Of course, we use criteria like whether the product is ready for market, whether the product-market fit has been demonstrated and whether there is confirmed market interest. We also make sure to get confirmation from experts in the company's industry. Ultimately, however, what is most important is the company's founders since the company has no history. If we do not believe in the team, we will not invest in the company.             On the other hand, if we have confidence in the team, we could make an investment—even though the concept still seems to need some fine-tuning because we know that many start-ups will pivot after a few years anyway. What is important is for the team to be able to adapt quickly to market demands."
Although other venture capitalists play an active role in their portfolio companies, Panache's approach can be described as more "hands-if", i.e. "call me if you need me." "Our role is not to manage companies, but instead to lead them to the Series A round. We do not ask to sit on the Board of Directors or an advisory committee. Given the size of our portfolio, we would not have the resources to do this. However, we ensure that we are duly represented by our co-investors or partners."
The law of large numbers
It should be pointed out that Panache Ventures always co-invests, either with "angel partners" or other funds in the same niche markets, allowing it to confirm its analysis from the partner's perspective and share the risk. Typically, an initial pre-seed round will represent a total investment of between $500,000 and approximately $1.5 million. Panache's stake will be between $250,000 and $500,000, with the remainder divided among two or three co-investors.
Mike Cegelski, who has a background in mathematics and computer science, explains that Panache's investment thesis is partially based on the law of large numbers. "We know that, out of 100 pre-seed or seed-stage companies, nearly half will unfortunately fail while between 30% and 35% will just return invested capital. On the other hand, a solid 15% of these companies could allow us to triple or quadruple our investment, providing an impressive internal rate of return. That is why we only invest in start-ups that we believe have huge international potential.
At Panache Ventures, we are unicorn hunters."
••••••
Behind the numbers
What Mike likes the most about his job
"Giving back. Since I was an entrepreneur myself, I can help younger entrepreneurs to avoid the mistakes that I made since I failed to consult with the right people. I think that I provide a great deal of value."
What he likes the least about his job
"Financing rounds. Fundraising is tough. I had never begged for money in my life before managing a venture capital fund."
Someone who inspires him 
"Bill Gates – a great entrepreneur and philanthropist. And David Attenborough – a great journalist and environmentalist."
Bedtime reading
"I don't really like novels. However, I do read extensively about entrepreneurship. I especially read all articles on the subject."
Favourite series
"At home, we watch three to four series each year. One series that we enjoyed is Black List. In addition to documentaries, I love science-fiction, but my wife does not!"
Current playlist
"My musical tastes are stuck in the 1970s—they have not changed … Give me Pink Floyd or Genesis."